Worship Times
SUN 11:00 am & 6:00 pm

Classes: SUN 10:00 am WED 7:00 pm
LAST SUNDAY OF EACH MONTH: Luncheon and devotional following morning service with NO evening service.
FIFTH SUNDAY OF THE MONTH: (4 per year) Fellowship meal and congregational meeting with NO evening service.
Address/Phone
514 S 7th Street
Altoona, PA 16602
(814) 942-5921
Upcoming Class Details
Week Day Bible Study has STARTED
Contact Terry Clyde for more information. Thank you!
814-942-5921
NEWS!
Hymn Sing coming Broad Top, PA church of Christ
Sat. June 24, 2017 at 6 p.m.
Memorial Day Picnic Legion Park Duncansville PA
Sat. May 29. The parade starts at 11 but you should be at the park by 10 a.m. because they close down the roads. Meats will be provided, please bring a side dish.
Our Elders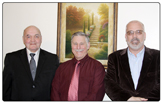 Bud Adams
Jerry Stumpf
Bob Steiner
Locate a church of Christ
the churches of Christ in Pennsylvania
Members Only

This area has the online member directory, mens service schedule and the ministry for our Military. If you would like access to this area let an Elder know.
Schedule at a Glance
No End of Month Fellowship Meal This Month, since we're having a Memorial Day Picnic! Hope you can make it.